Accessibility Tools within IDLA Courses

Accessibility Tools within IDLA Courses
How can we assist you? Click the buttons below to find out more about each accessibility tool.
Voluntary Product Accessibility Templates
This course uses a Learning Management System (Blackboard, Schoology or Buzz), SoftChalk, and Kaltura as content platforms. These vendors have submitted Voluntary Product Accessibility Templates that can be found at the following links:
Schoology VPAT
Buzz VPAT
BlackBoard VPAT
BlackBoard Collaborate VPAT
SoftChalk VPAT
Kaltura VPAT
The following pages will assist you with closed captioning, screen readers, and how to explore additional accommodations as needed.

Closed Captioning in Videos
Videos are available with closed captioning. If you want to turn on closed captioning follow these steps: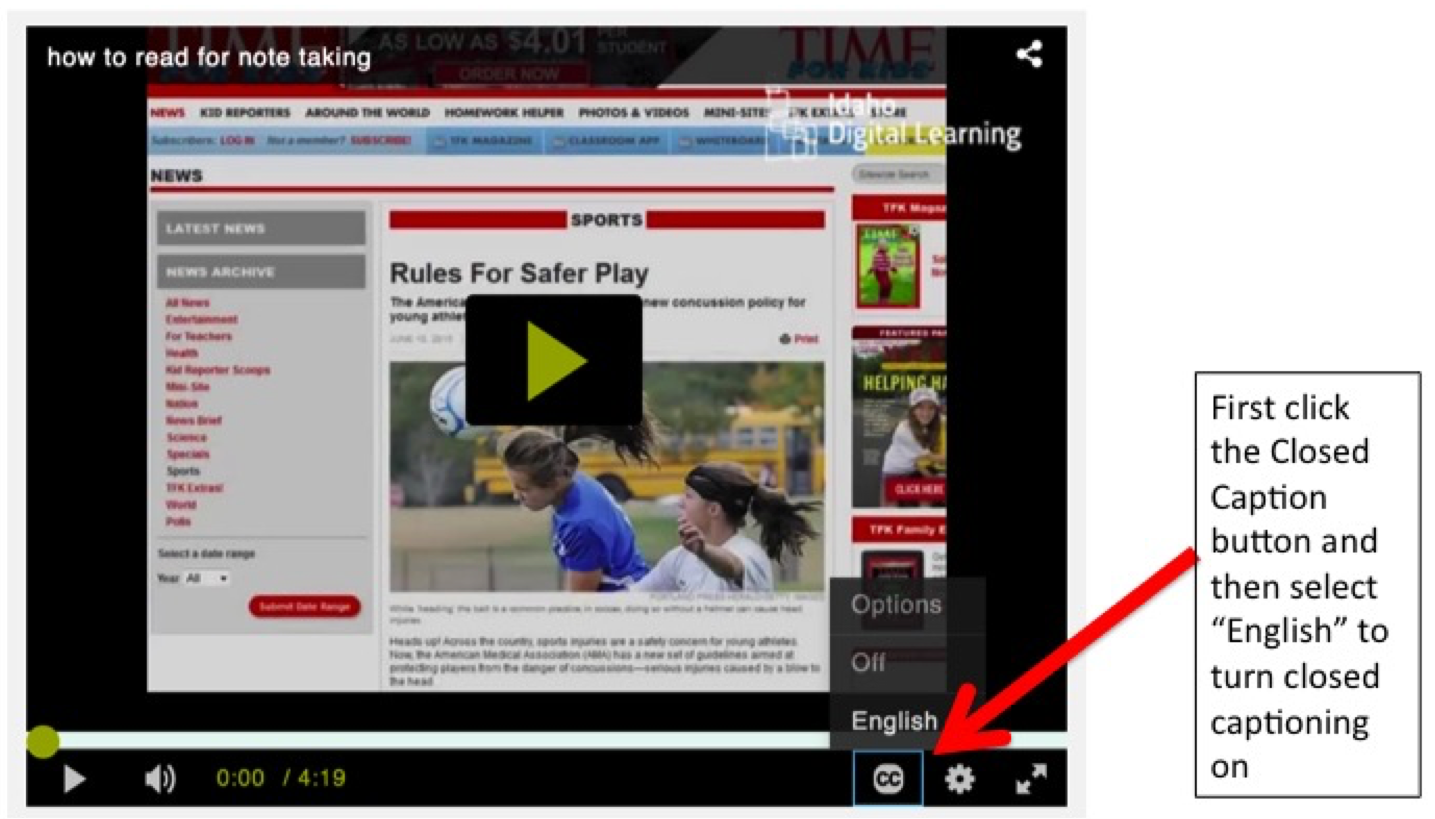 Free Screen Reader Options for Assignments
If you would benefit from having text read to you please investigate these options:
Read Speaker: This tool is available for any part of your course that is in SoftChalk. To use this tool, simply look for the Read Speaker button and click it. The tool will read all content that is within a SoftChalk package page aloud to you. You will need to select the button each time you move to a new page.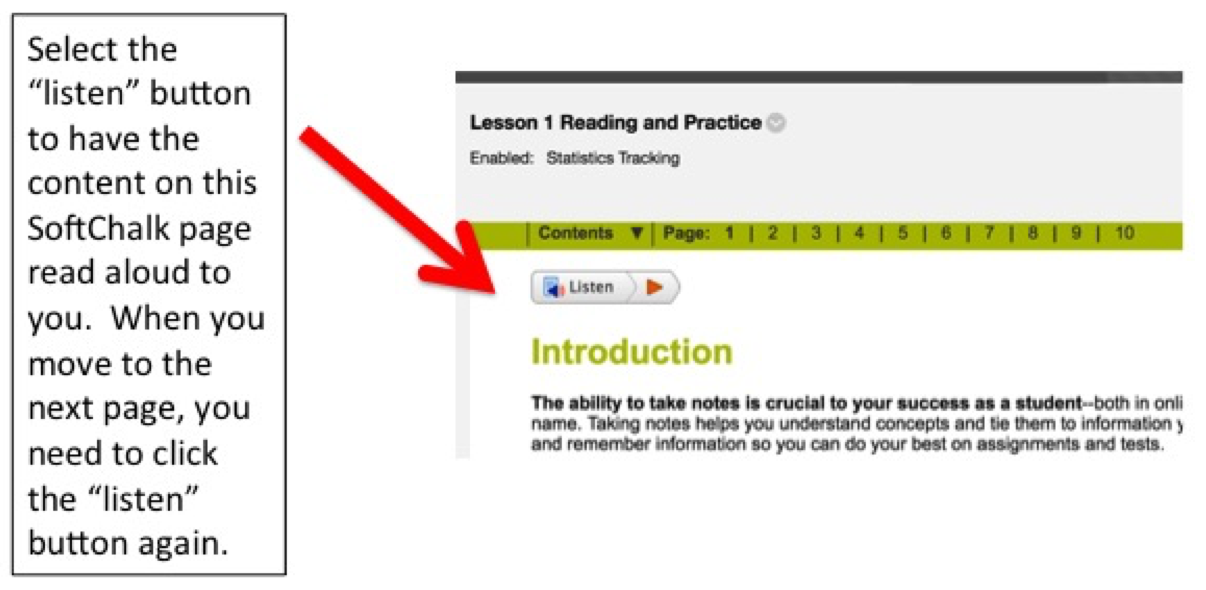 Other Screen Readers Options to Explore:
Apple OS X Voice Over
Chromebook OS Reader
ChromeVox
Microsoft Accessibility Features
Natural Reader Free Tool
NV Access Free Download

Contact Information for Further Assistance
Idaho Digital Learning online instructors can make some accommodations for students working under the guidance of an Individualized Education Plan (IEP) or Section 504 Plan. Our staff will work with staff from the local school district to assist students with additional needs. Please contact your instructor to discuss possible accommodations.